"The Ecuadorian" is a newly finished, 2 bedroom, 2 bathroom condo in the heart of downtown Cotacachi. Just steps away from all the great restaurants and shopping the city has to offer. One block from the city square. The rooftop terrace offers '360' view of Cotacachi and surrounding countryside. The terrace is complete with a lounging area, grill, oven and dining area.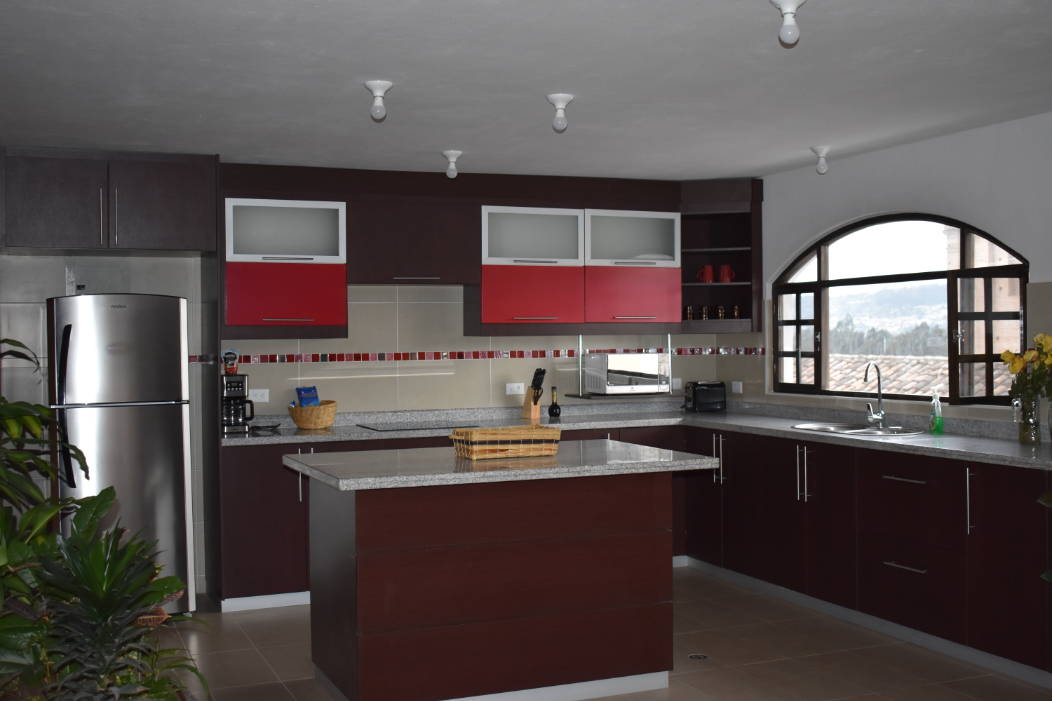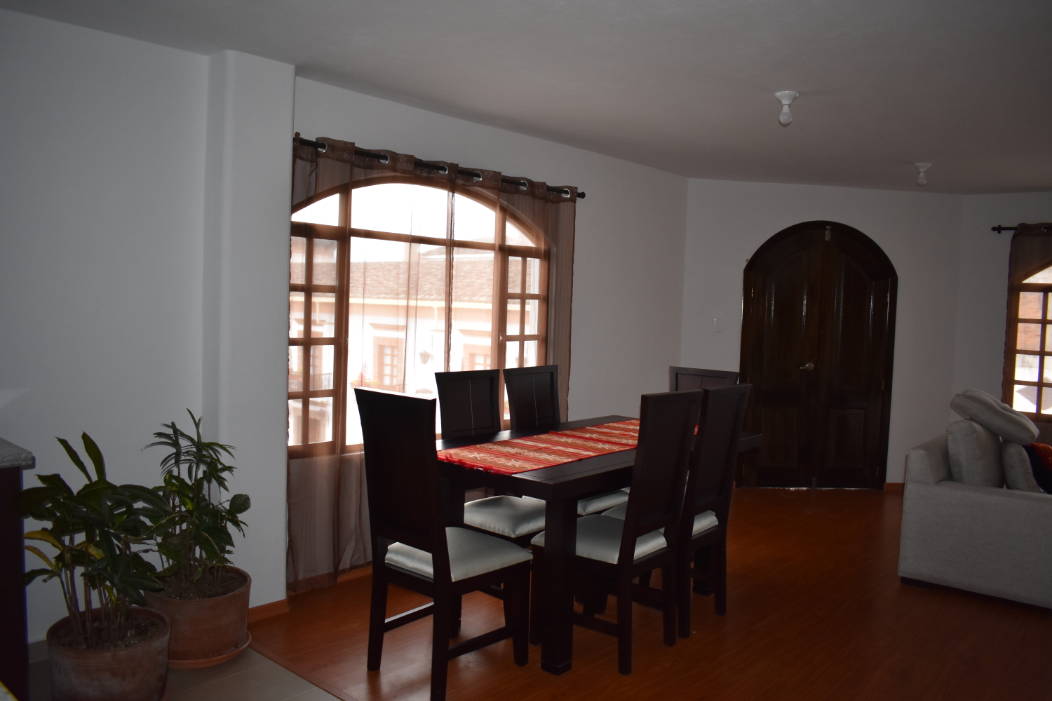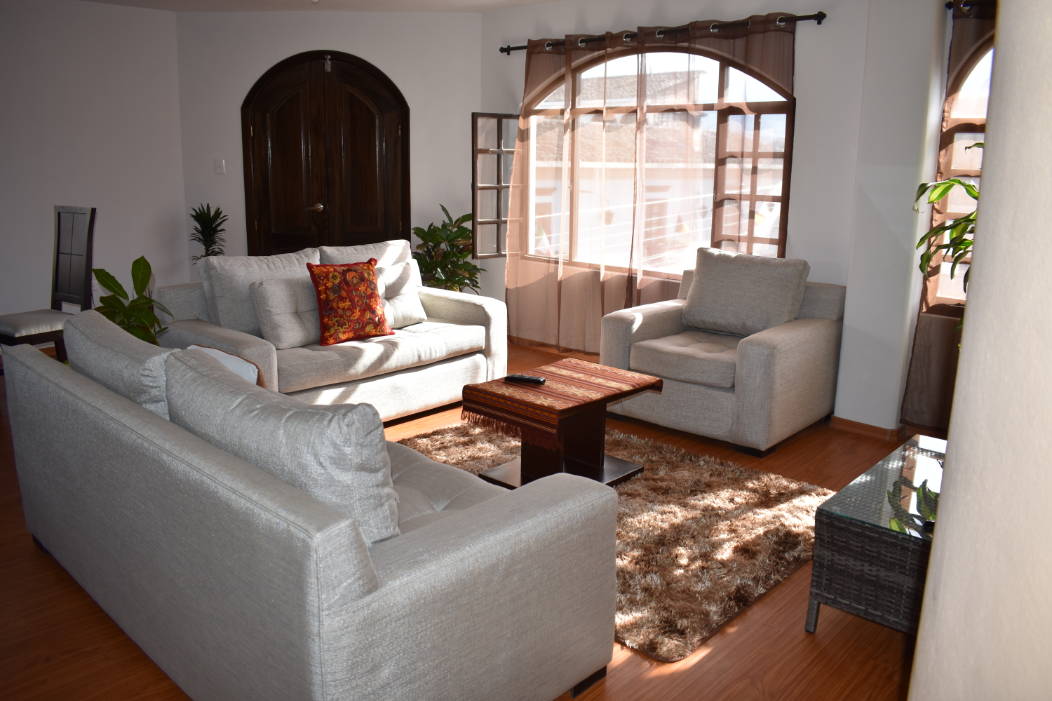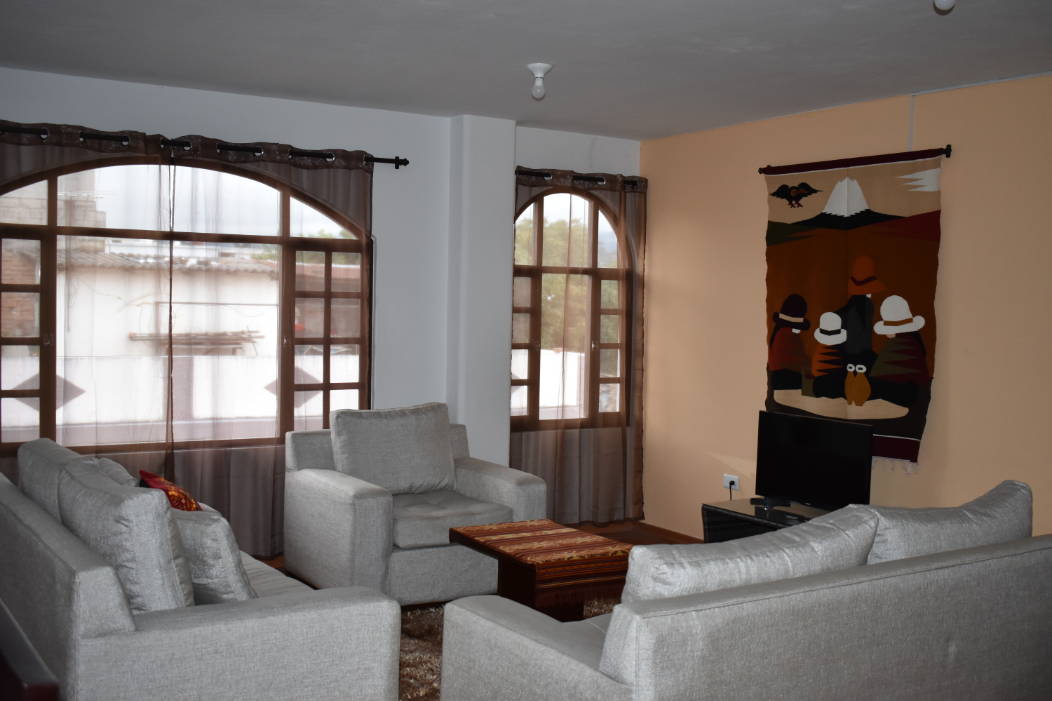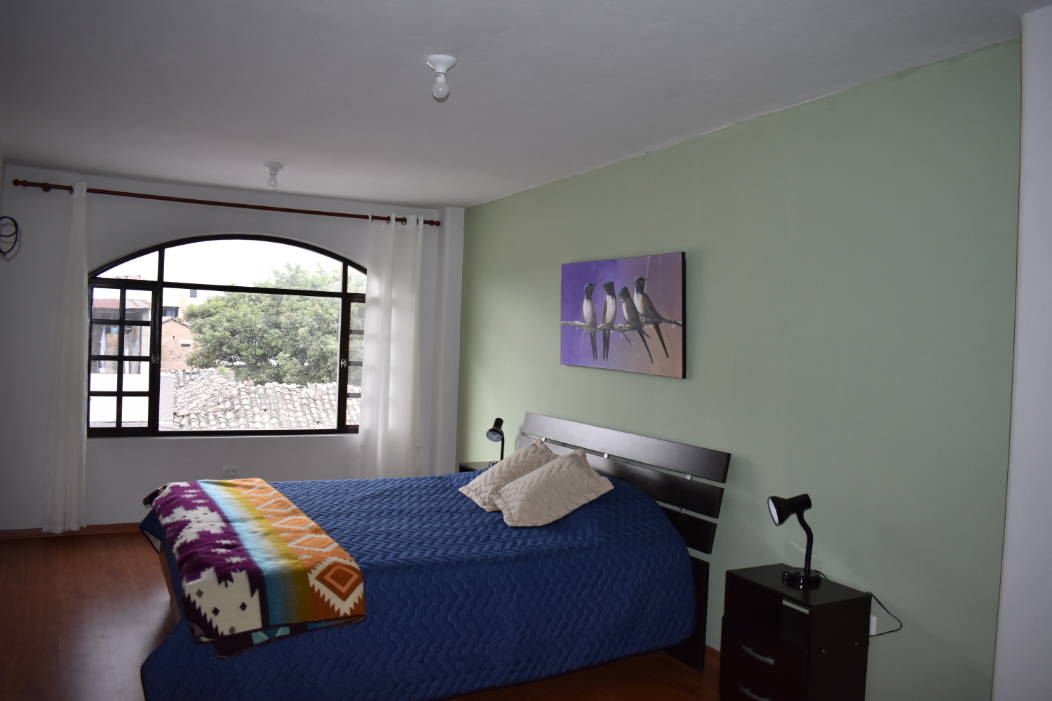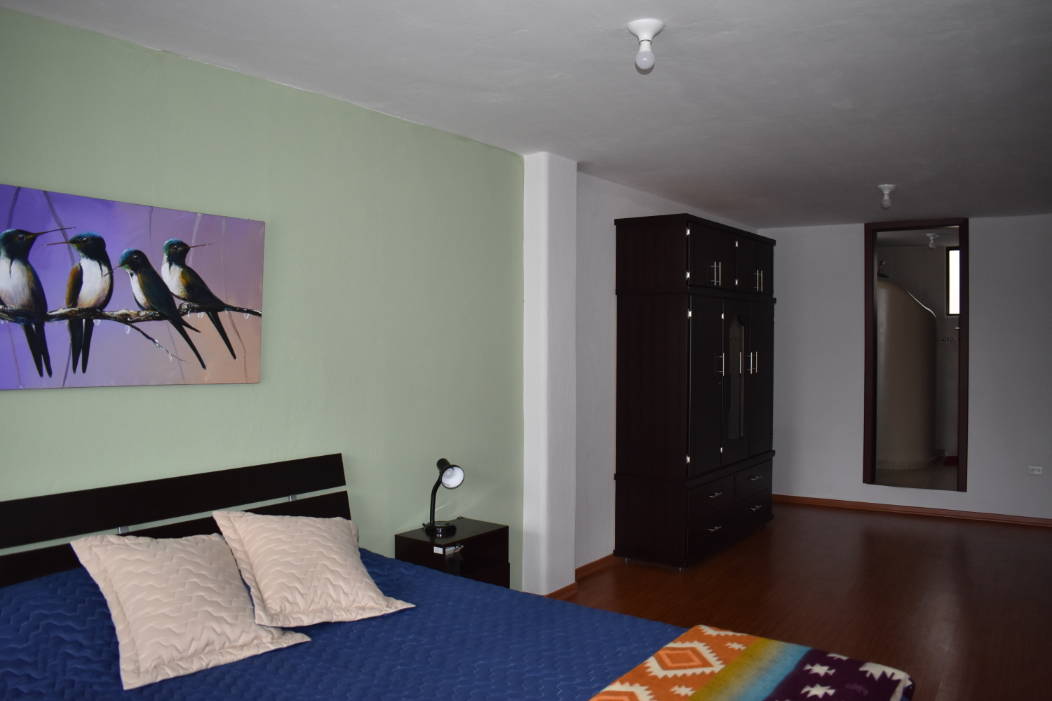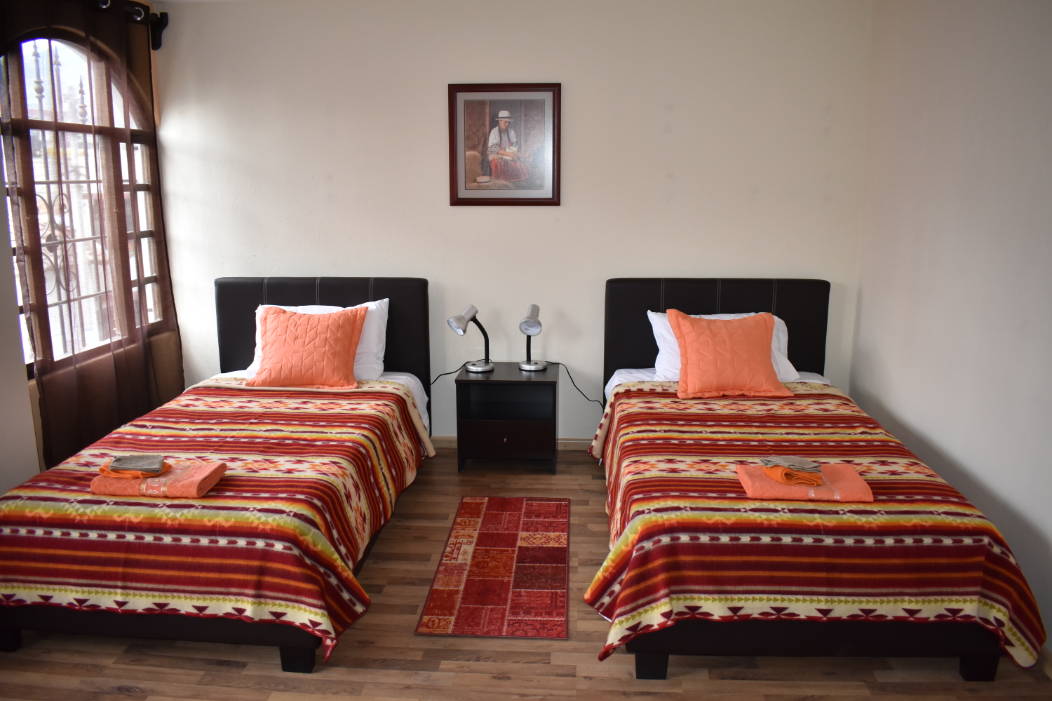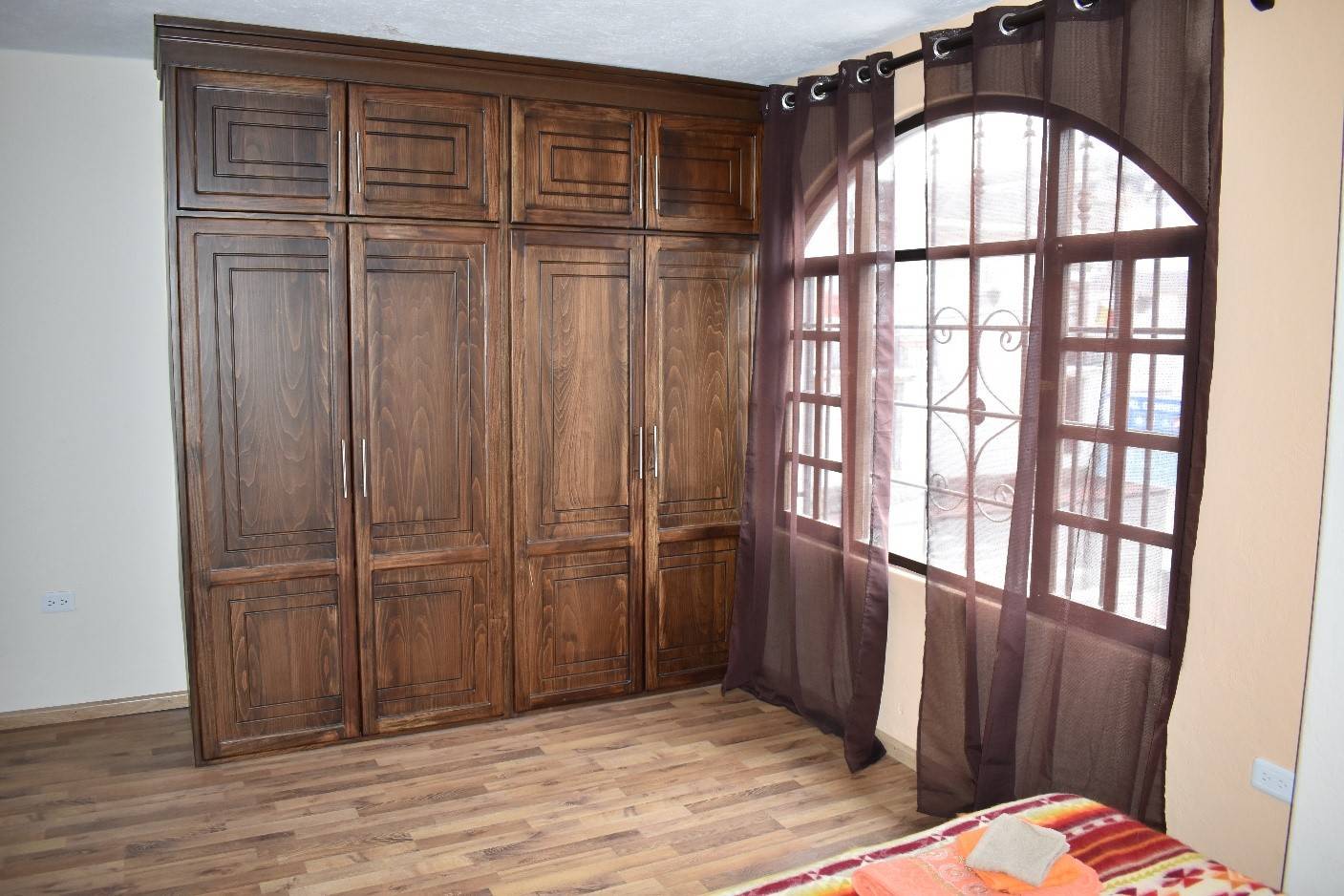 This high-end condo features a modern, spacious kitchen, living areas and baths. High speed internet. Decor highlights the local themes. Within one block of central town square. Easy walk to supermarket, banks, bus station, large open markets (2), shops - including the famous 'Leather Row', and many restaurants. Free common area washer and dryer. Each condo has access to the rooftop terrace. Private street access into condos, with private entry.
A special feature in this unit is the balcony off the living room, which opens to welcome in the view and the sounds of the city.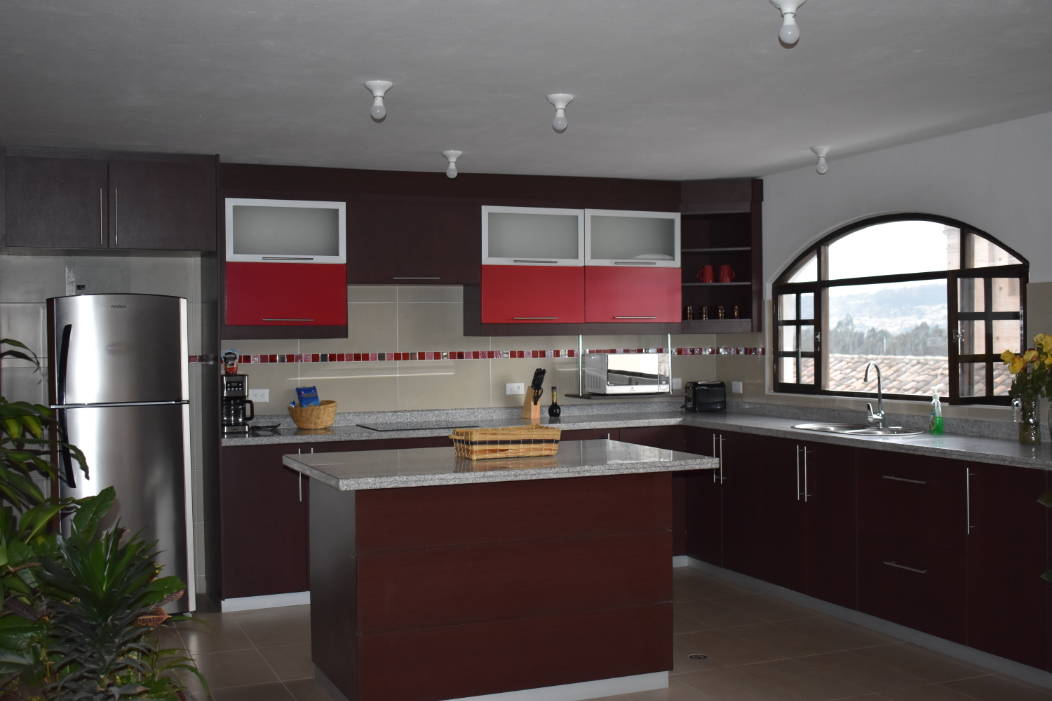 Other things to note: THIS UNIT IS AVAILABLE TO RENT FOR A MINIMUM OF 14 NIGHTS. There are smoke detectors in each unit, as well as the laundry area. Carbon monoxide detectors are not present because the units are completely electric, with no open flames.